Dit ben ik, het blog is mij.. ik ben Menno Drenth en gebruik dit blog om van me af te schrijven. Meestal over de ziekte van mijn moeder en mijn (wijlen)schoonvader Alzheimer maar ook gewoon prive of wat er gaande is en ja "het" heeft ook een mening. Soms ongezouten, soms grof en soms botweg ongenuanceerd. Ik haat "op de man spelen" en dat zal ik waar mogelijk dan ook voorkomen, als me dat eens niet lukt waardeer ik het als je me daar op aanspreekt!
Het is mijn persoonlijke blog, alle meningen en uitingen zijn van mij en vertegenwoordigen mij.. niemand anders 🙂 .. je kunt het maar beter gezegd hebben he? .. 95% van mijn blogs is geschreven binnen 5 minuten en staan vol met zpelvauten .. so be it 🙂 vind het lief als je mij er op wijst maar geen garantie dat ik het aanpas.
Ben gek op muziek, politiek, media, inhoud en mensen in het algemeen! Heb een bloedhekel aan populisme, narcisme (al hebben we daar allemaal wel een beetje last van in het social media tijdperk) en onrecht.
Wil je me contacten dan kan dat hier KLIK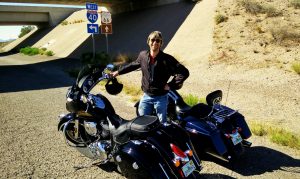 6 Responses to Over mij