Weet je, als ik naar mijn moeder ga en naast haar bed sta dan voel ik me machteloos.  Ik baal dat ik niets kan doen aan haar leven. Ik kan haar een knuffel geven en kussen. Kan tegen haar aan praten en kijken. Meestal ga ik uiteindelijk toch huilen.. pure machteloosheid.
Ik zie soms in de ogen van mijn moeder de moeheid van het leven. Alsof ze me stiekem vraagt of het niet genoeg is geweest.
En als ik dat denk te zien denk ik maar 1 ding… ja ma het is genoeg geweest.
Pure machteloosheid. ..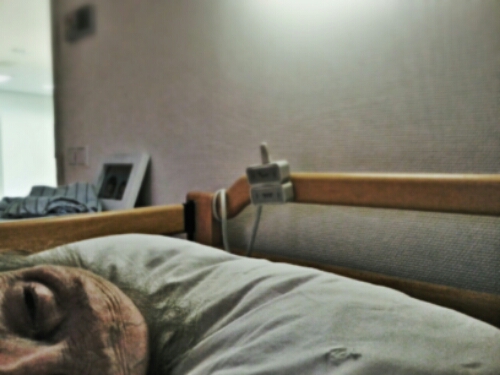 5 Responses to Wat zie je?